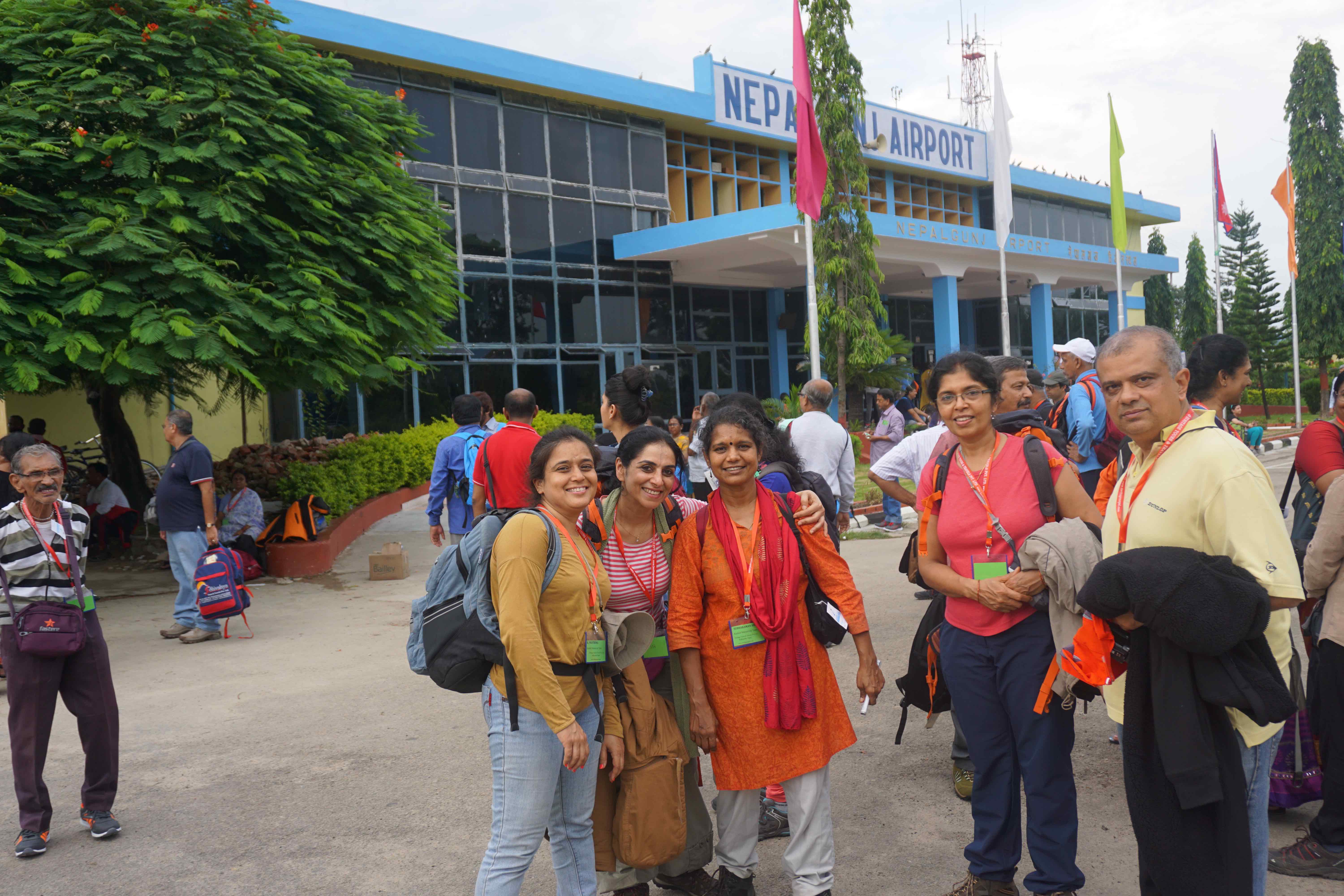 After a heavy breakfast, we had a briefing on Acute Mountain Sickness and other Altitude and temperature related issues by Mr. Seshadri of NALS and Narendra Bhatta of Heritage Tours and Travels.  Bhatta stressed on the importance of being cool and calm about uncertainties in the journey and flight schedules.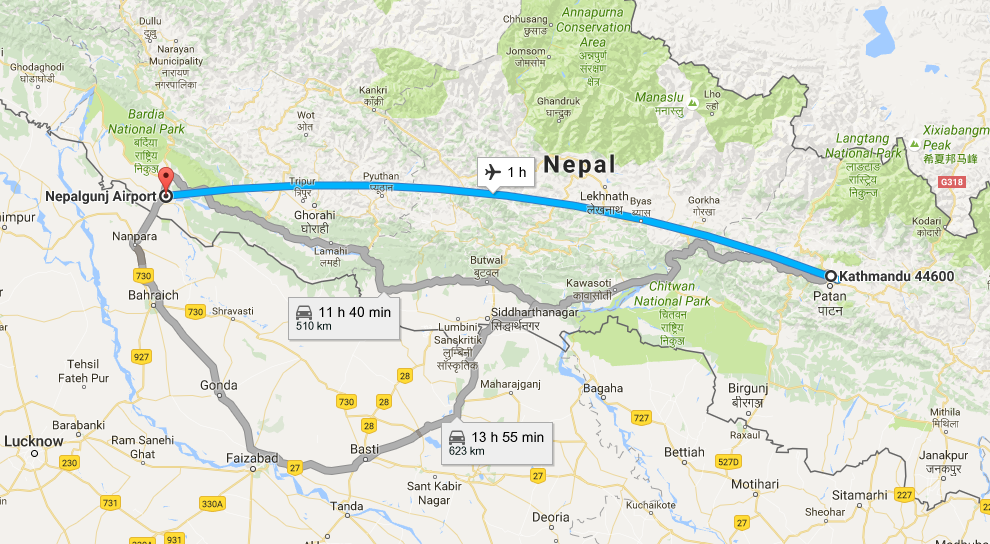 After a hurried lunch at the hotel, our group of 37 yatris, including Dharma, our guide from Heritage Tours, took a flight to Nepalganj.  Flight time is about and hour. Both Budha Air and Yeti fly small aircrafts with a seating capacity of 60 or so, to Nepalgunj.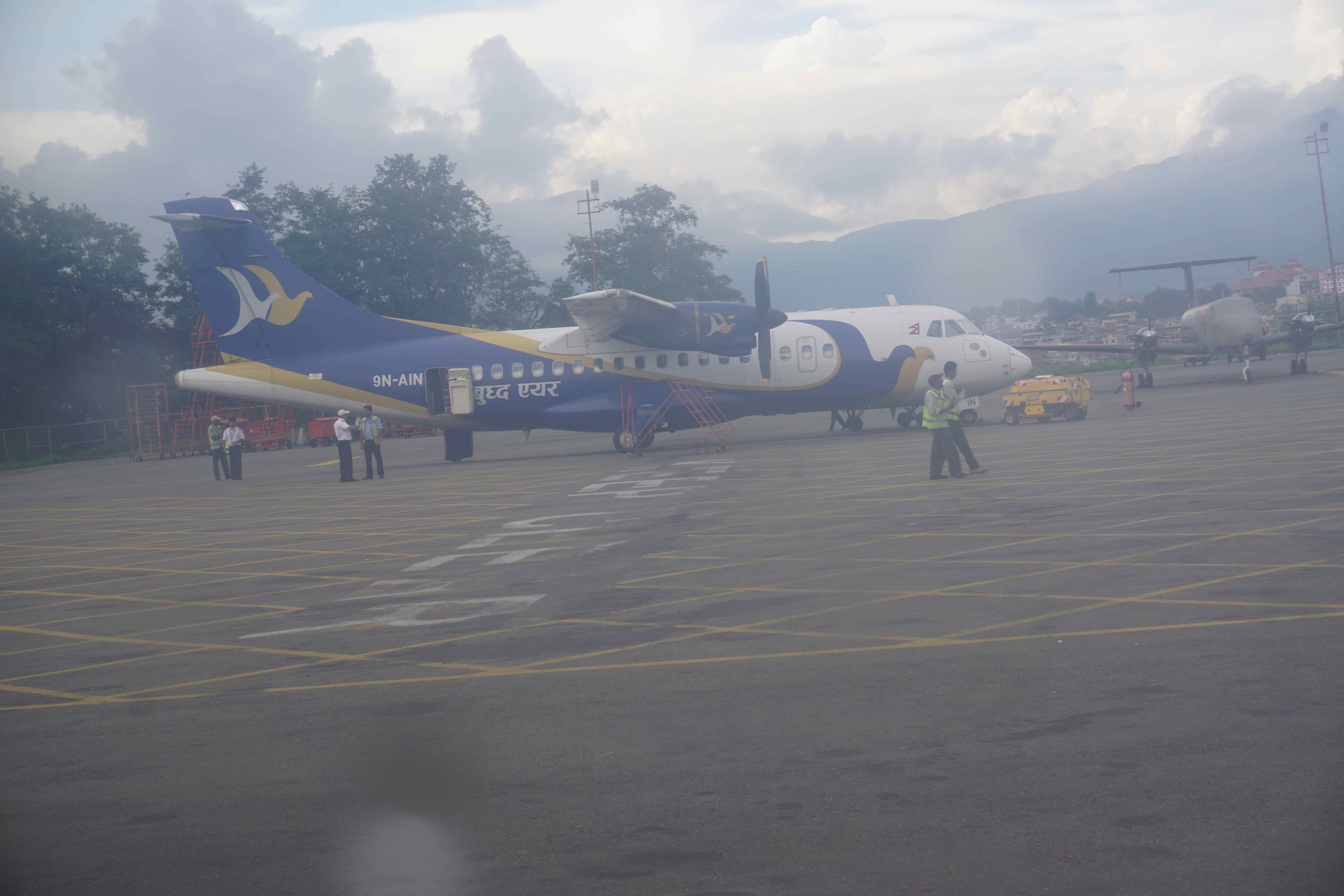 In Nepalgunj we stayed at the Kitchen Hut. This is probably not the best property, but is reasonably clean and has good food.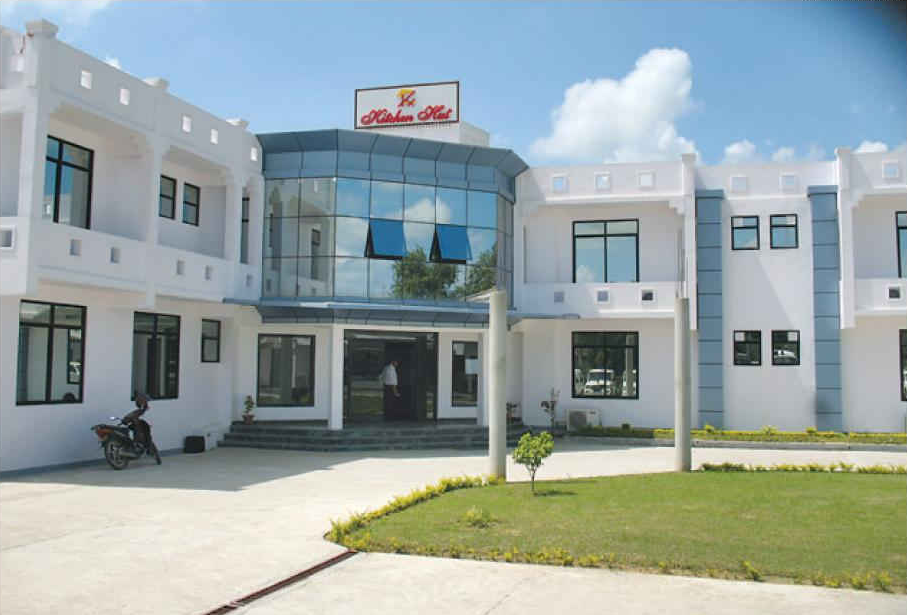 We had an early dinner and went to bed by 10:30 PM.