Today we were fortunate to get the second flight out of Nepalgunj.  The flight time is about an hour.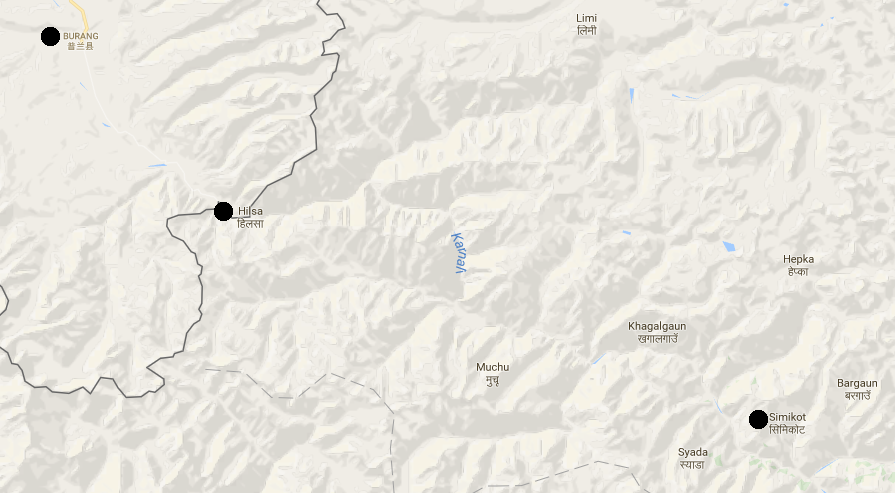 Simikot has a decent hotel called the Sun Valley Resort.  We were supposed to stay here to acclimatize. However since we had lost two days already, we took a chopper after a long wait, to Hilsa, the last point in Nepal. The flight takes around 25 to 30 minutes. There is serious weight restriction and you can not carry more than 15 Kg of total luggage per person. And at a time only 6 passengers can be transported, so the group gets split here and reassembles at Hilsa.
Simikot Airport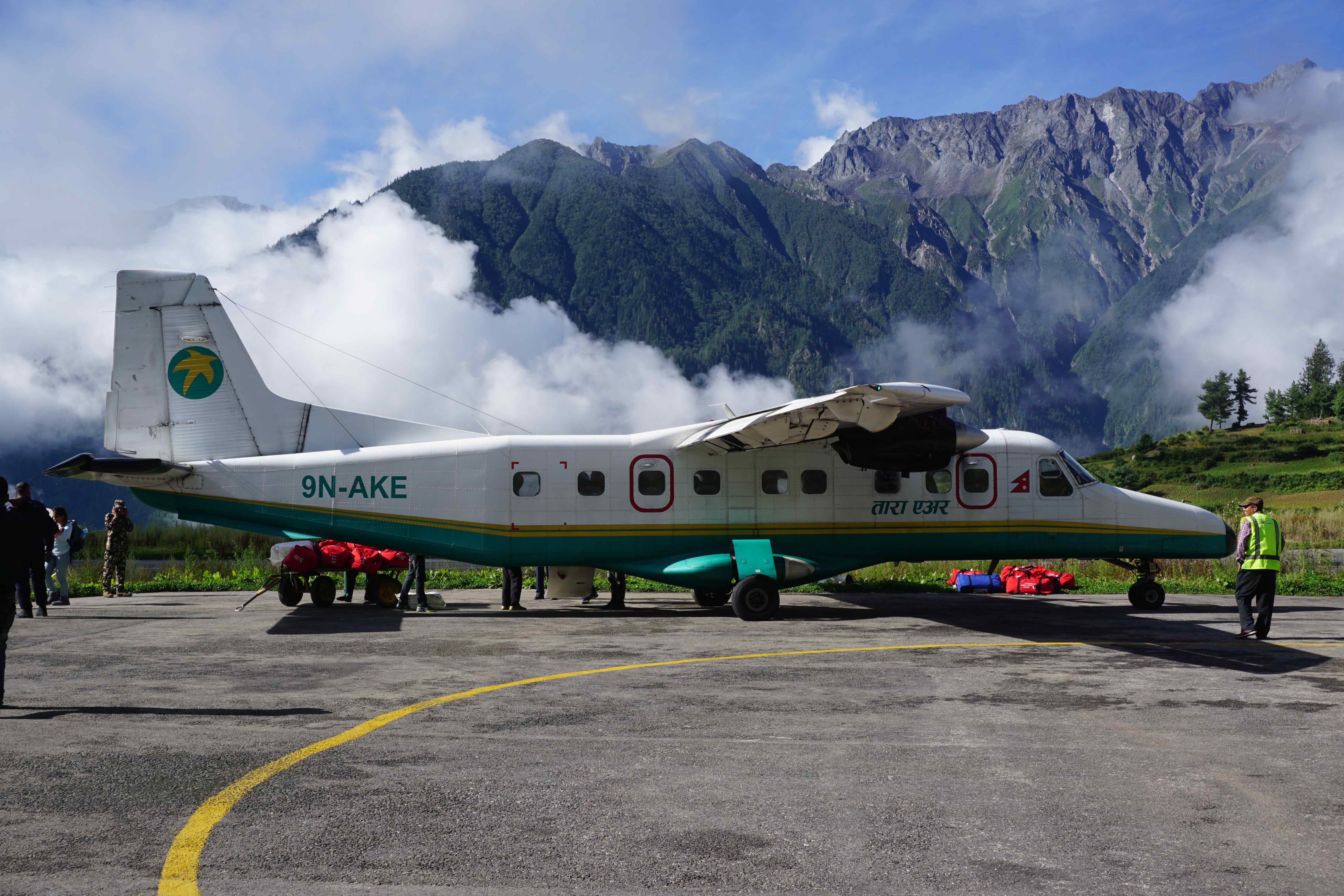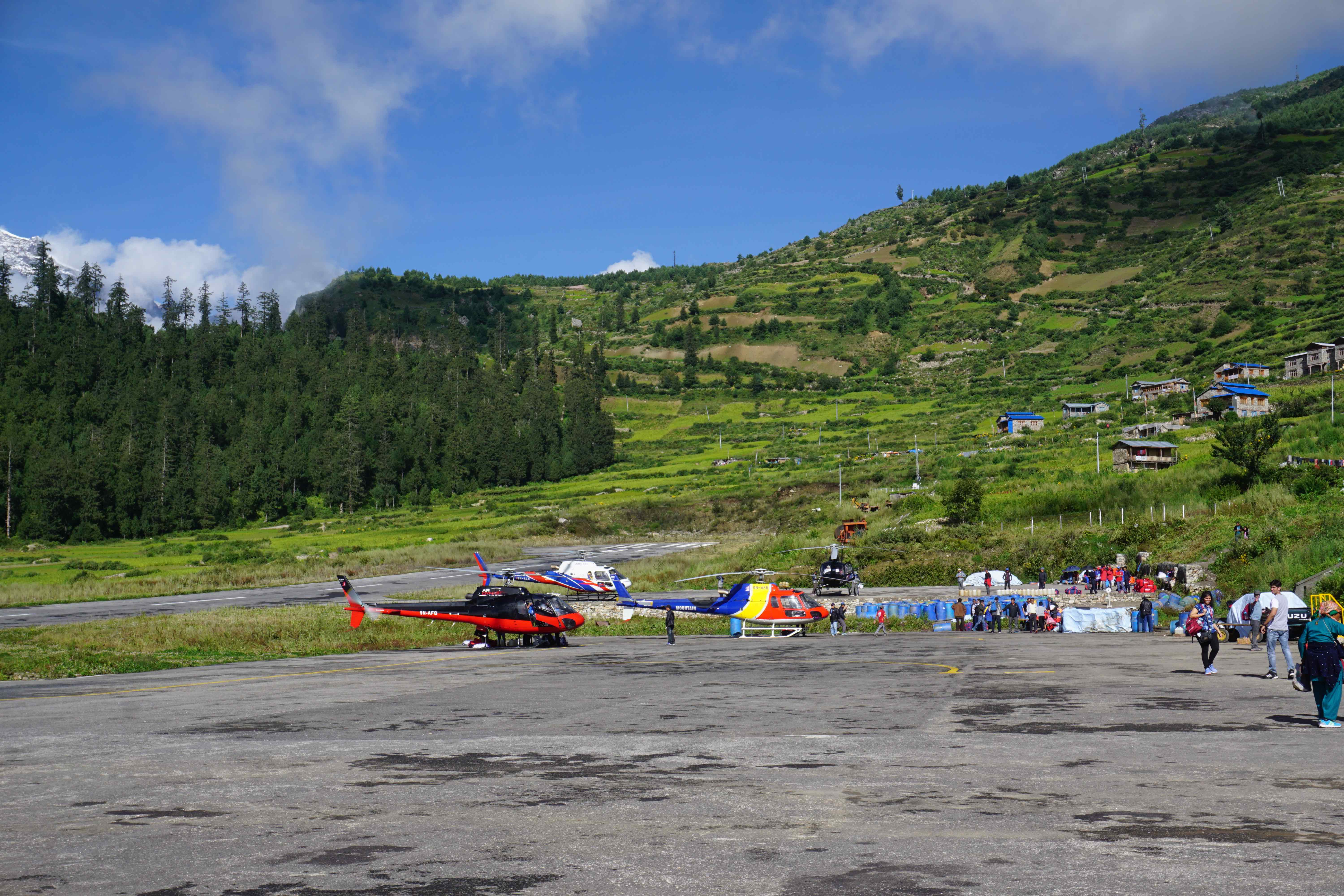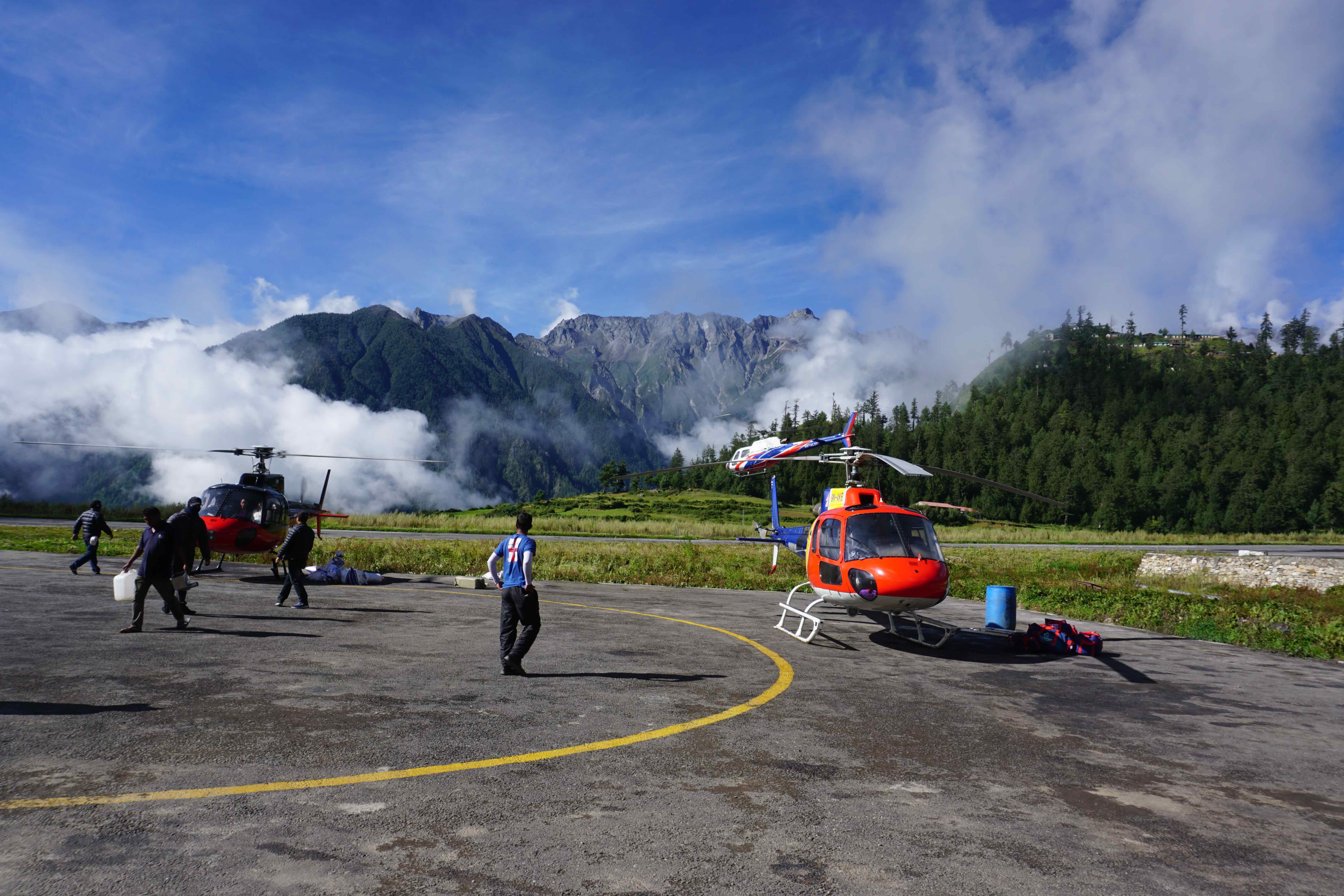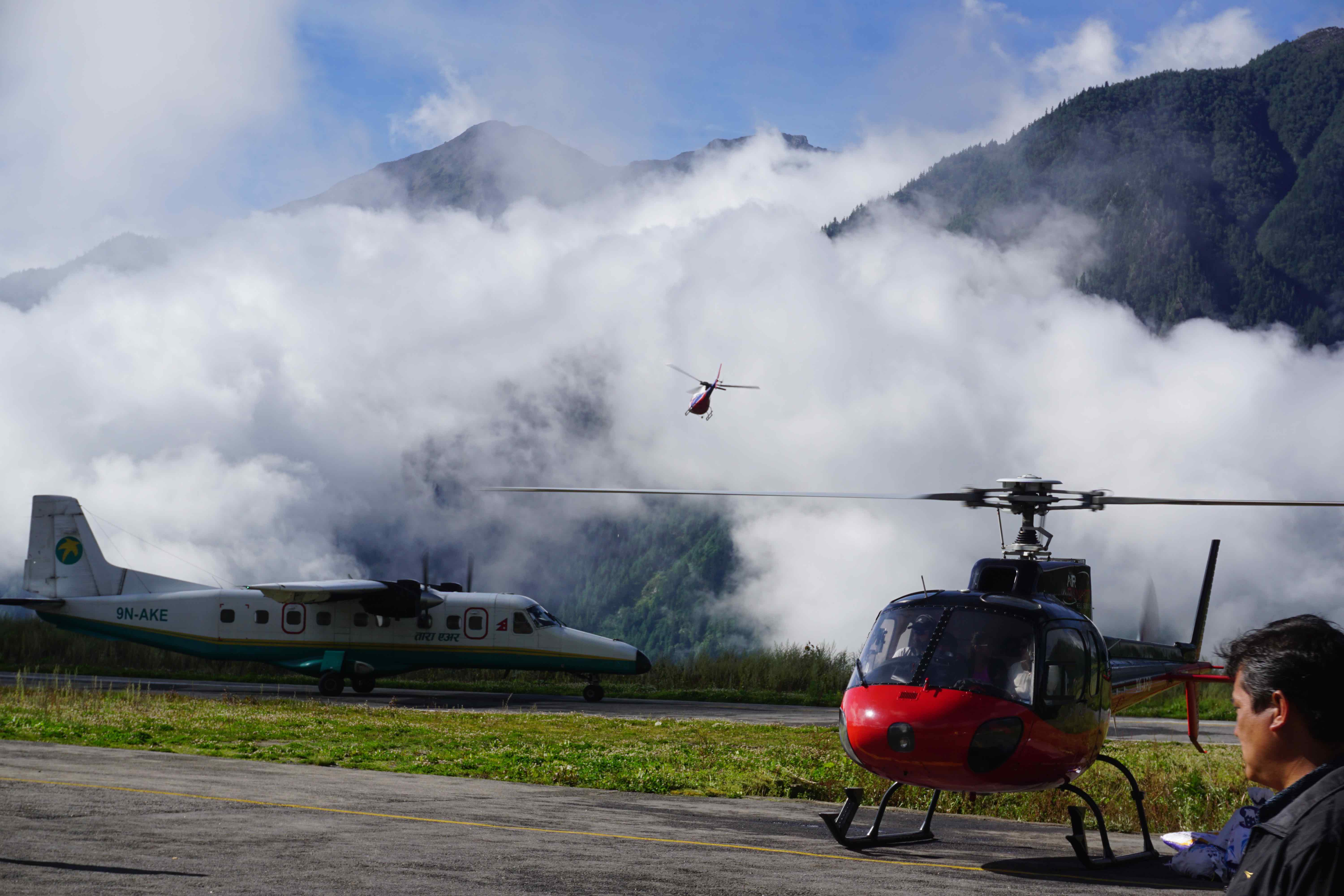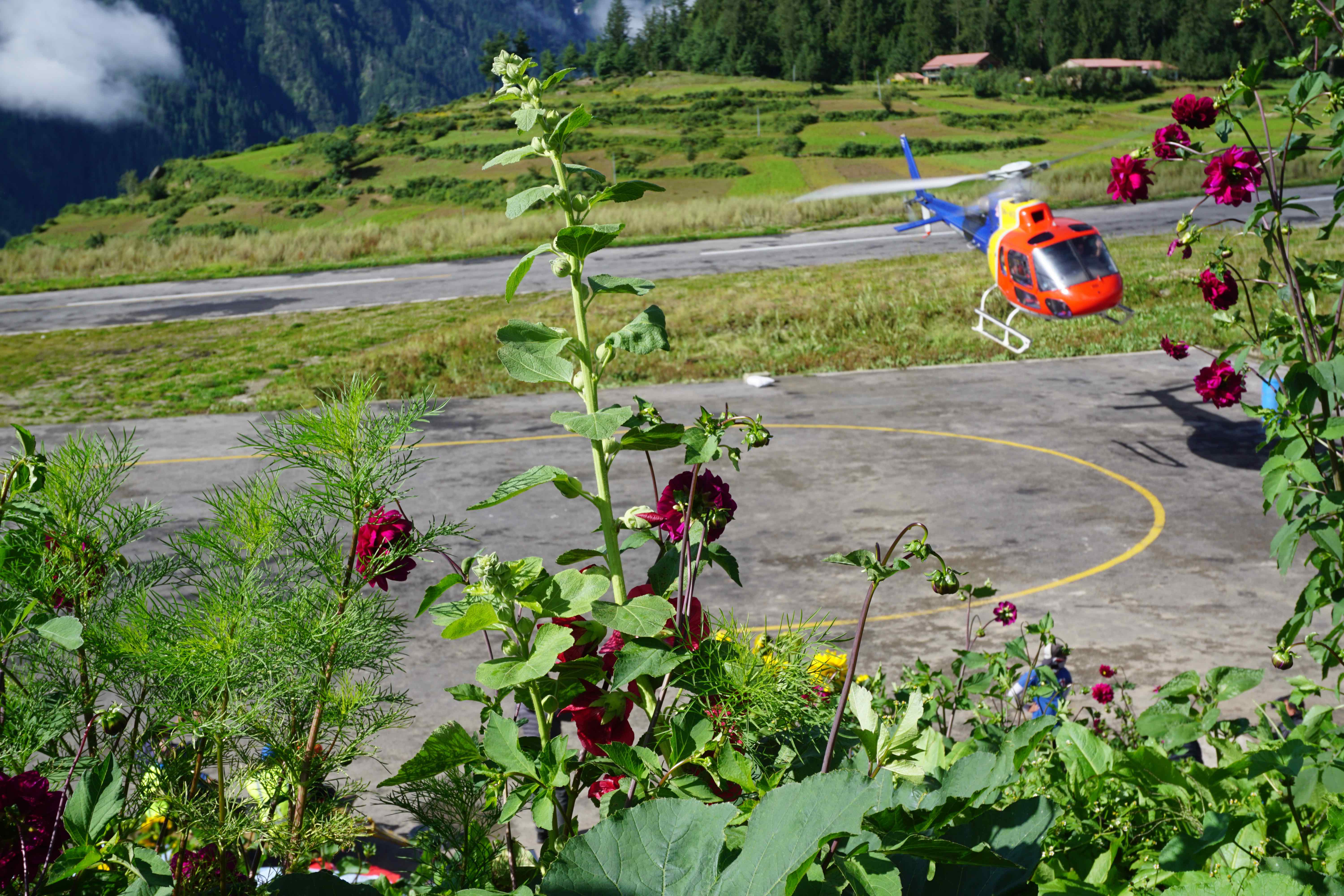 Views from the Chopper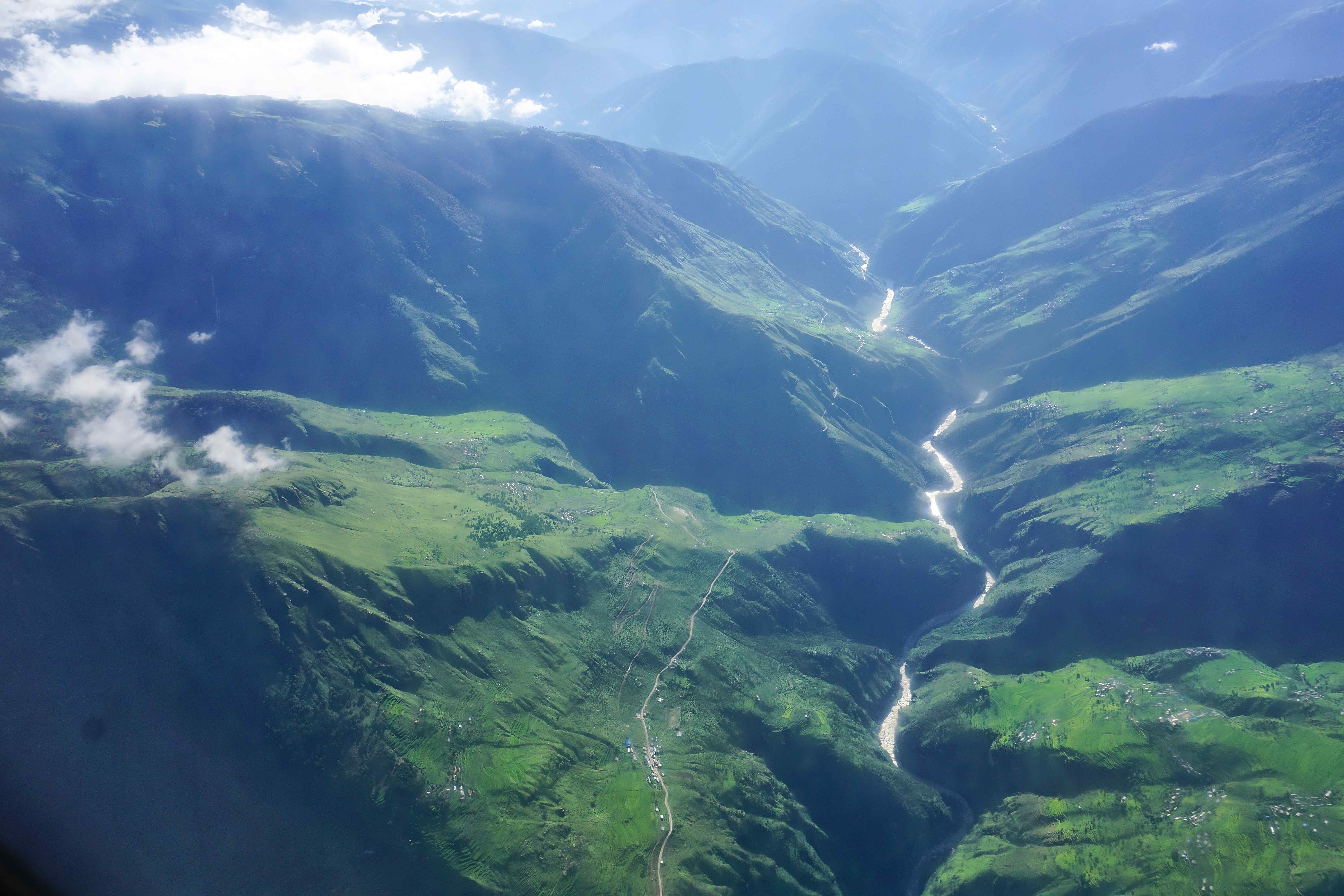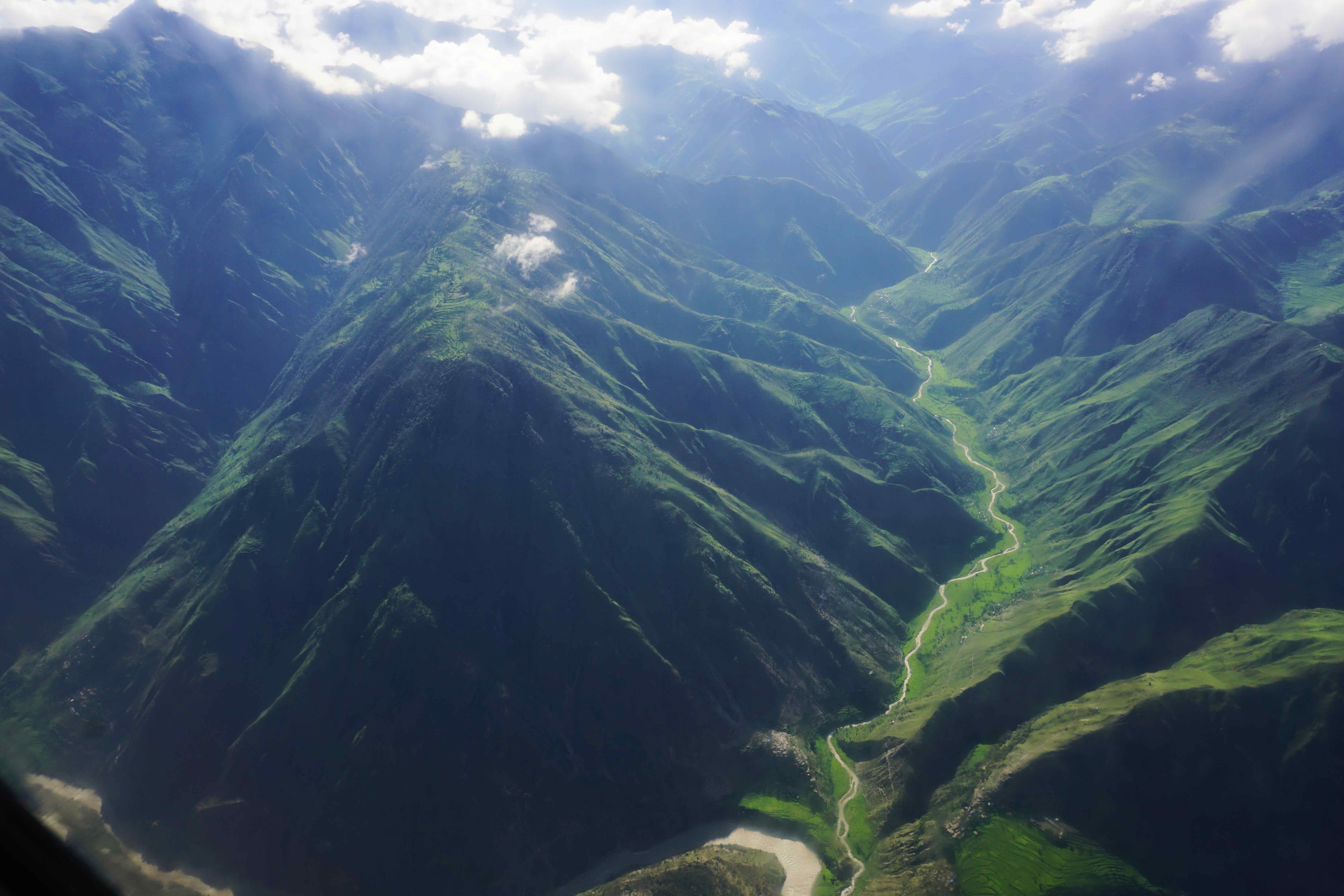 Accomodation at Hilsa is very primitive.We had lunch here, rested for an hour and then headed to the hanging bridge which separates Nepal from China. The bridge is over the river Karnali which also defines the Nepal/China border.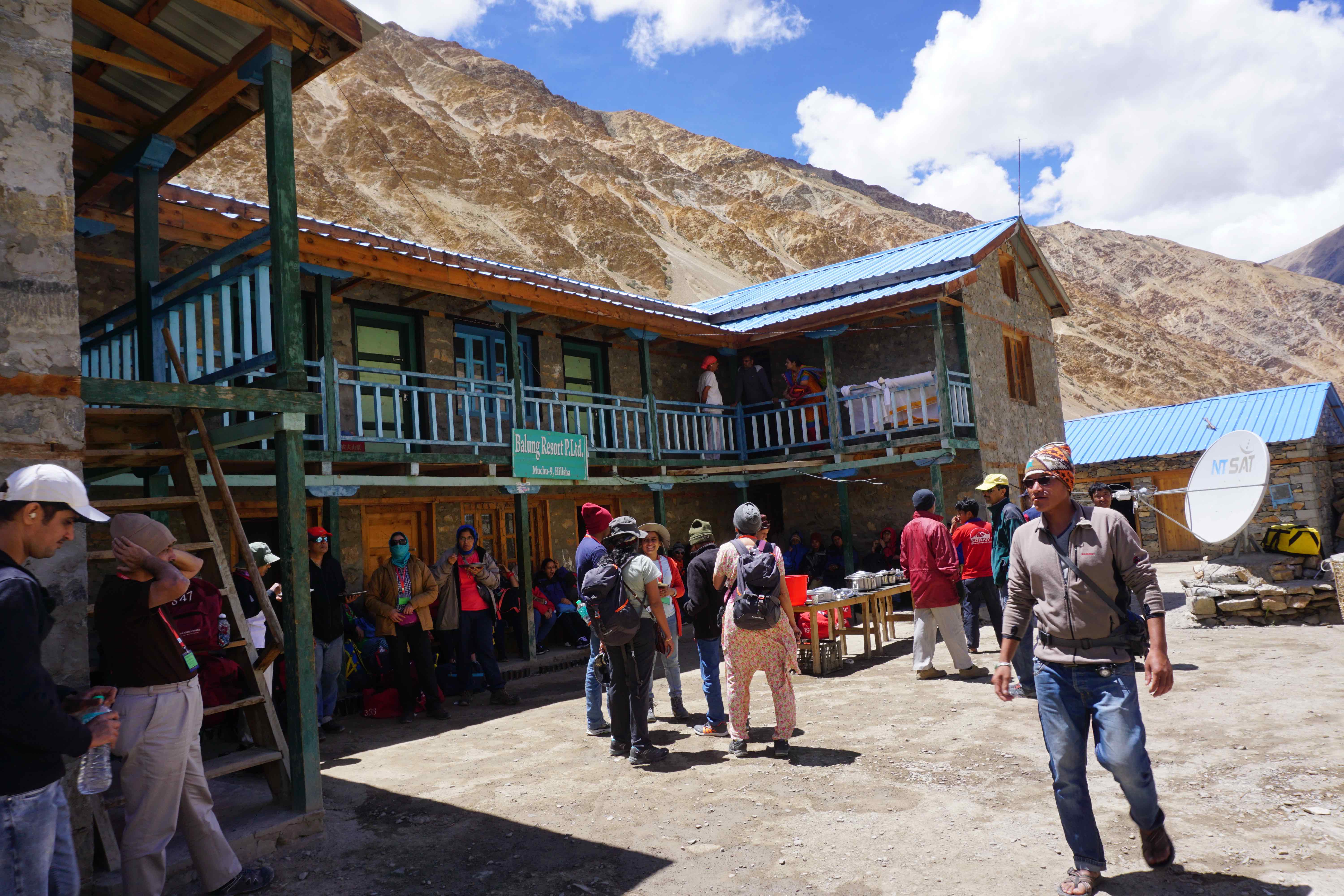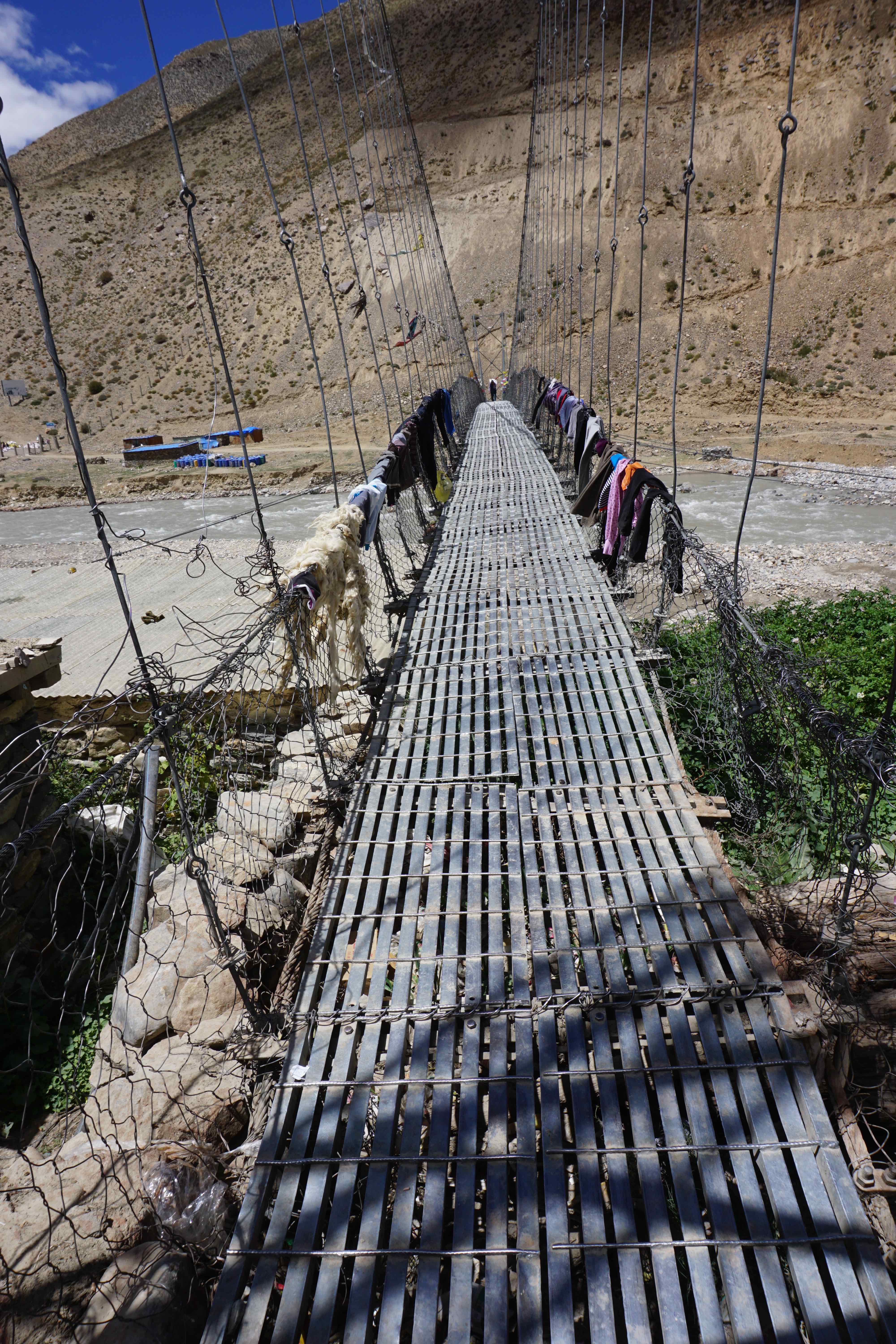 The Chinese checkpoint opposite Hilsa is just a very hot sunny land. There are no buildings. They are building a large immigration complex which probably should be ready by 2017. We had to stand in line for a long time in the hot sun while Chinese police checked our phones, hand baggage and some of our bags and removed even Newspapers! You are not allowed to take any pictures of the immigration area. So many people had to delete pics from cameras and phones.
From this point the Chinese take over. Things become very much more organized and strict. They allocate a guide to each group and he then takes the group in a bus to the embassy at Takalkot (Nepalese name), called Purang/Burang by the Tibetans. A very bumpy one hour ride.  Took us some waiting at the embassy to get clearances, as they were shut for lunch. Once back from lunch, they quickly finished the visa formalities.  The toilet at the embassy was a hole in the ground, typical of toilets in Tibet. From here we were taken in another bus to the nearby Himalaya Pulan Hotel. Reasonably clean, western toilets and running hot water for a few hours. This is probably our last chance to have a shower!  Also the last chance to buy any last minute rations, food, walking sticks and Oxygen cans.  From now on, you will not meet anyone who can speak English! Overnight at the hotel.