We had an early breakfast and waited in the hotel for a call for the  Simikot flight. Around 11.00 AM  we are asked to rush to the airport. We wait outside the airport for 2 hours in the scorching 34 degree heat.
Flights are not taking off due to bad weather. So we return to the same hotel and get back our own rooms with difficulty.
An evening of Karaoke, walk to the local market and a bus ride into town followed by local rickshaw tuk tuk ride back to hotel. All shops closed by 8.00 PM or so. There is a decent cinema hall in town, but the last show starts by 9 PM.
Girl and sister at the local restaurant.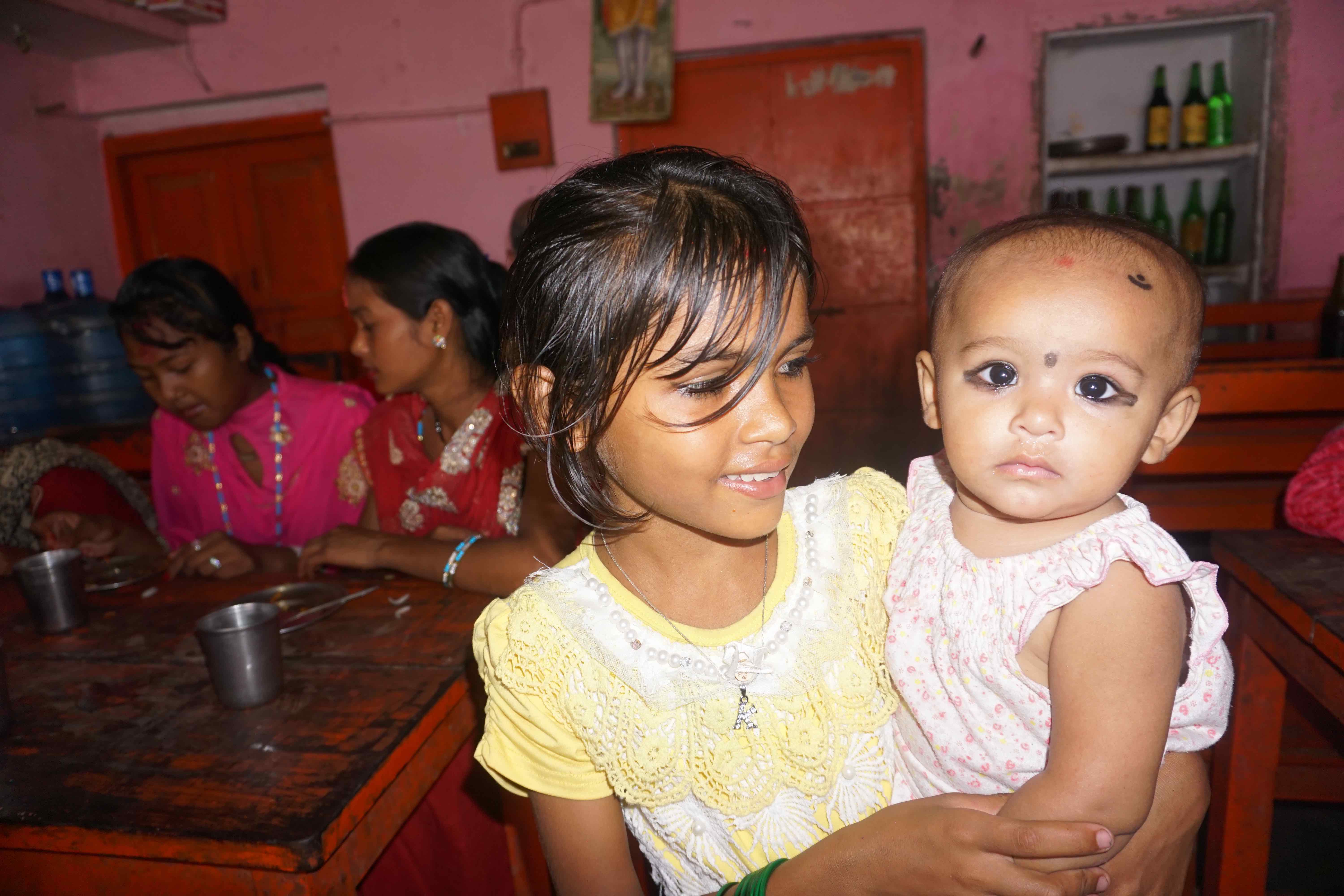 Lady at the Nepalgunj Airport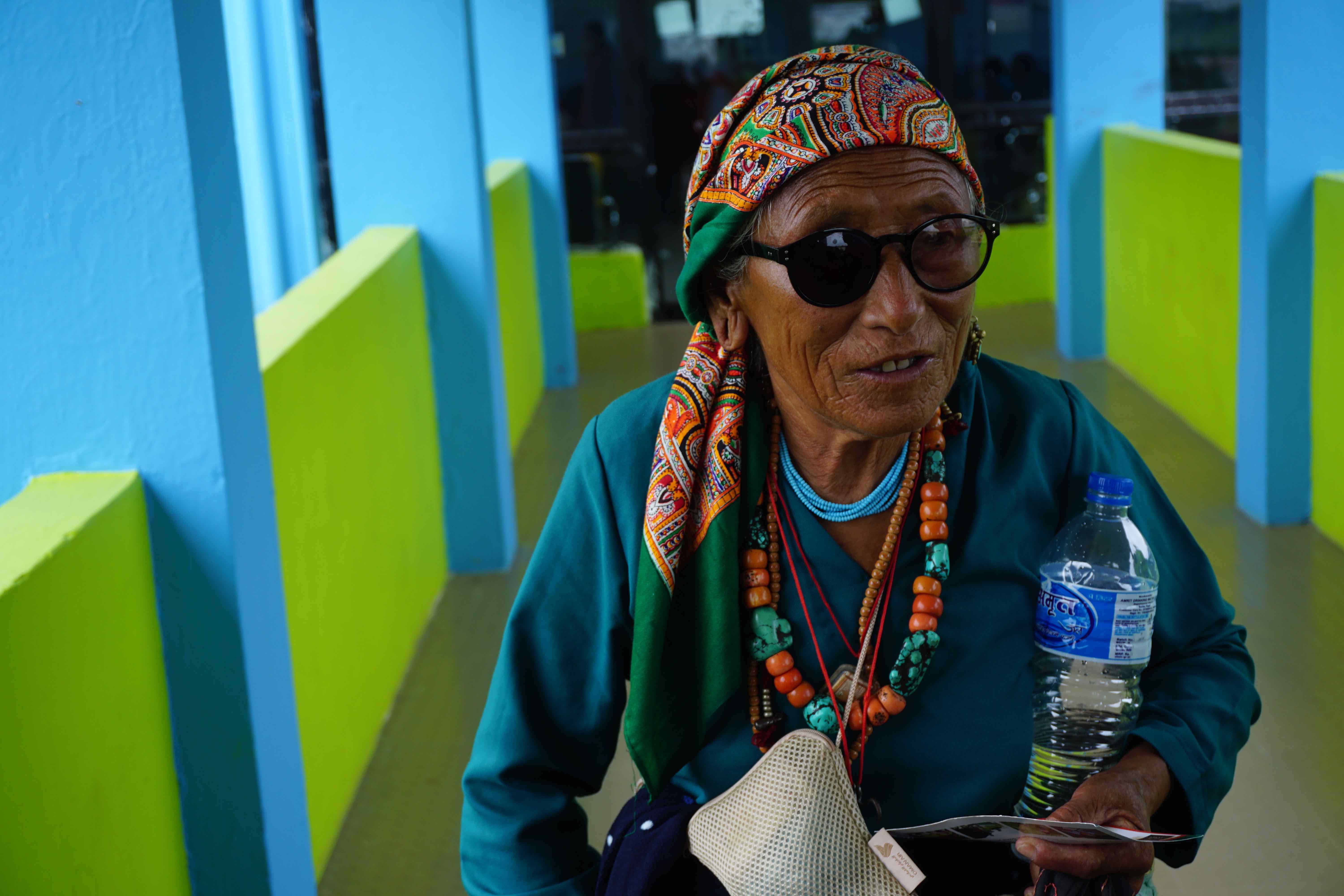 We have dinner, and are asked to be ready by 7.00 AM next morning.