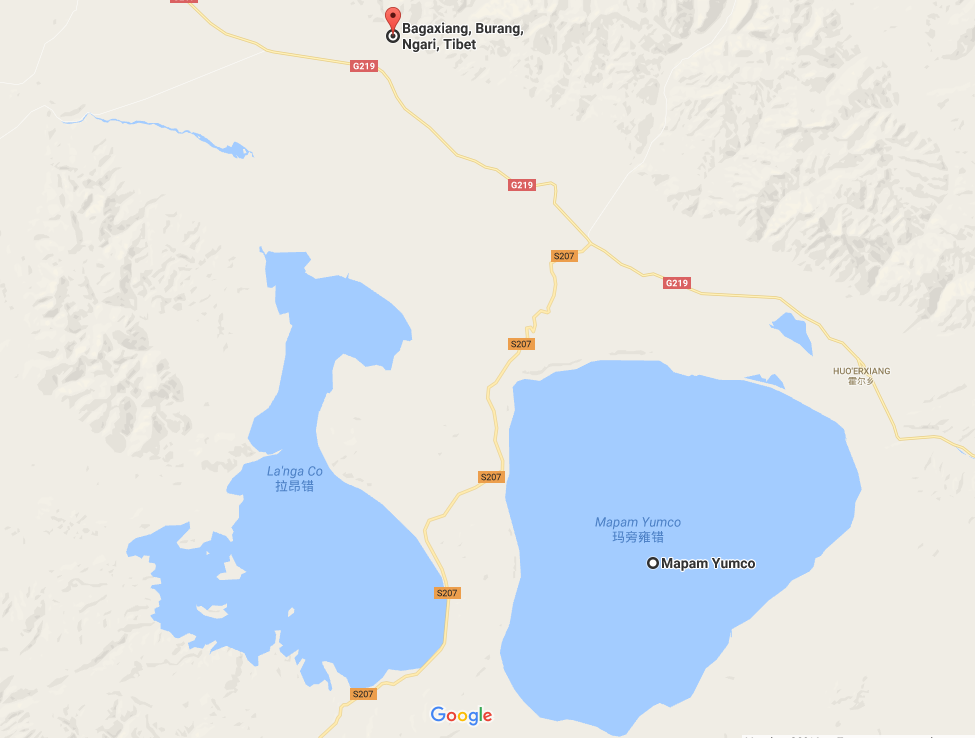 Late morning we started the parikrama of Manasarovar (Mapam Yumco and Darchen is Bagaxiang in Chinese) by bus, covering approximately 88 Km. The roads are reasonably good. Total time taken for the Parikrama and the holy dip and pooja, is nearly 3 hours. The water is really cold, but after the first dip, you do not feel the cold. We did our traditional 3 dips and collected the water in pet bottles. The tour guide advised us not to stay wet for more than a few minutes.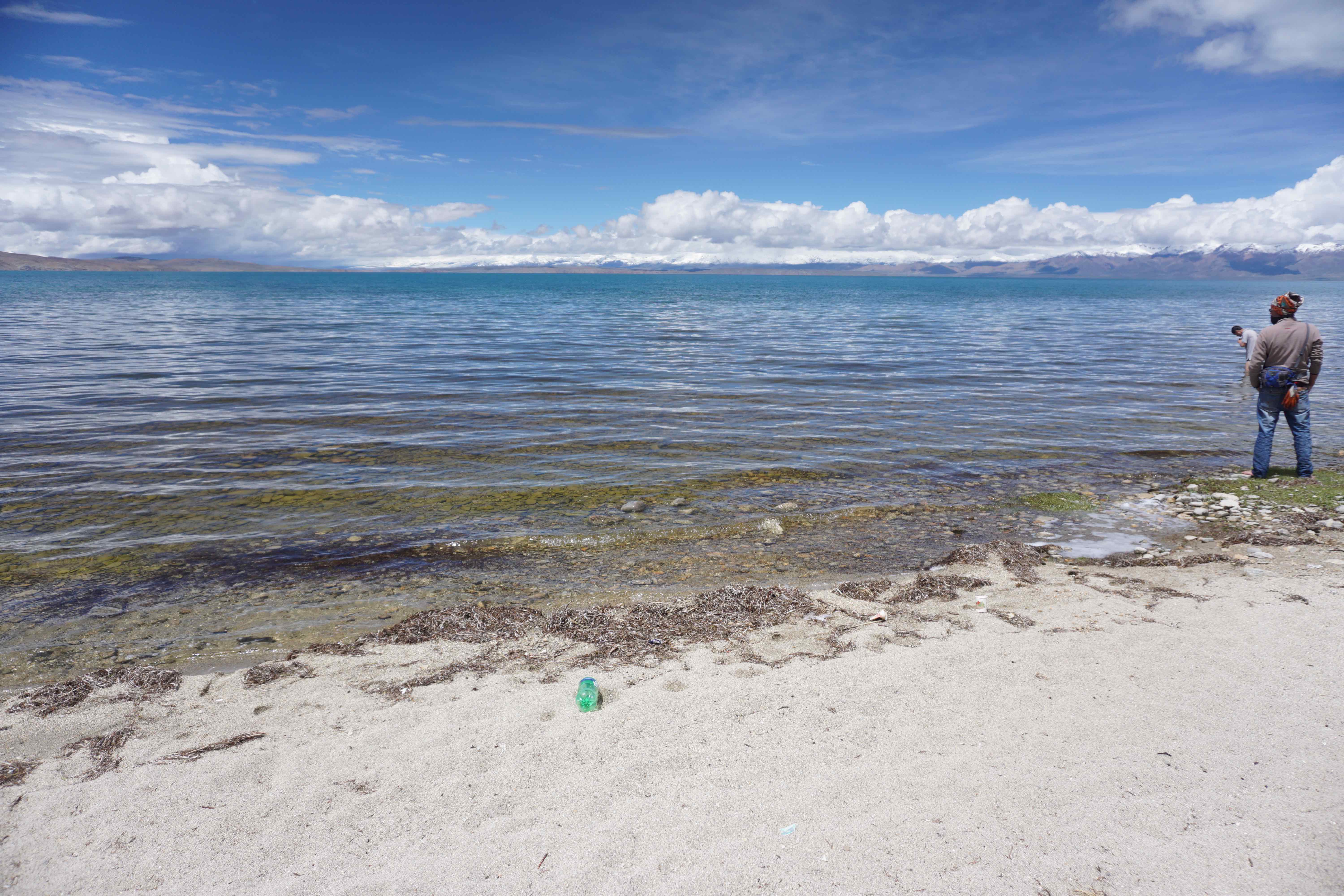 After finishing the parikrama of the lake, the bus takes you to Darchen, a distance of 53 Km, in about an hour. Darchen has a small market and if you missed buying essentials at Purang, you can try your luck here. Hotel Kailas at Darchen is decent. The rooms are ok, 3 people to a room.  Has hot water and electricity. Your last chance for a hot shower and change of clothes before the parikrama starts.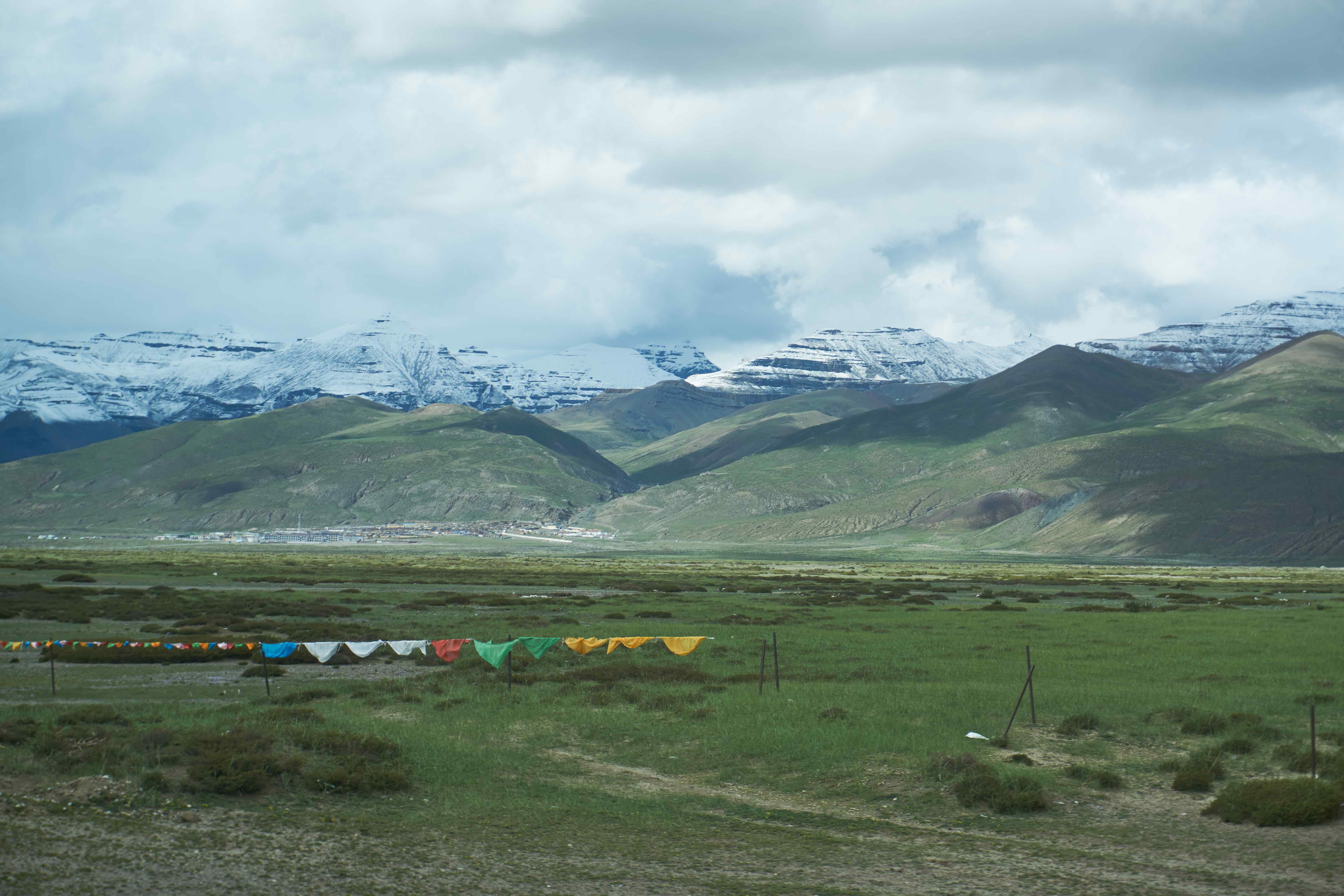 Darchen from far as we drive in.